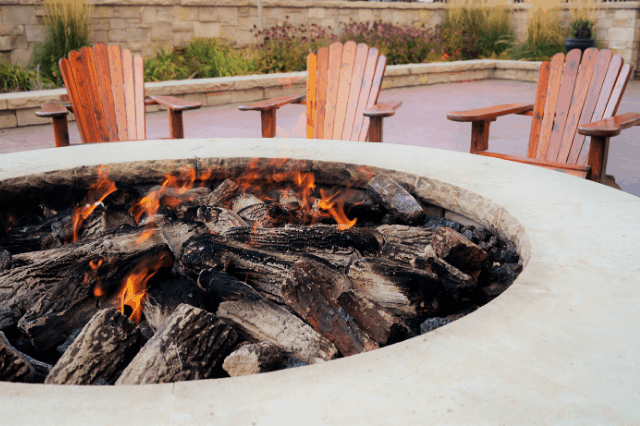 Sit back, relax, and ponder for a moment – what would your ideal backyard look like? Some people imagine impeccable landscaping with lush gardens; others want a pool and a hot tub. And, while those things are definitely awesome to have in your yard, have you ever thought about adding a gas fire pit or fire pit table to your outdoor oasis?
That's right – we're talking about a professionally-built, natural looking outdoor gas fire pit that you can enjoy all year long. Some people may have considered adding one in the past but may have been turned off by the idea of having to install the fireplace themselves – but what if we told you that you didn't have to?
Gas Fire Pit Installations
Did you know that Palmettoscapes Landscape Supply has everything you need to complete your dream yard? We'll provide the materials and match you up with the best contractor to complete your project in a timely and professional manner. All you have to do is visit our shop, talk to one of our experts, and the rest is easy.
Sooner than you know it, you'll be enjoying an evening out on your patio next to a fire, with a drink in hand. Or, you'll be entertaining the grandkids with a s'mores party while singing your favorite songs and telling stories on a fun campfire themed night.
Your neighbors? Don't be surprised if you see a fire table pop up in their backyard sometime, soon, too! You know what they say – imitation is the sincerest form of flattery – and your neighbors will definitely want to get in on having one of their own.
Of course, there are several benefits to owning a gas fire pit or fire pit table, and these include:
Adding ambience to your outdoor space
Providing natural lighting
Creating a space for entertaining
Introducing a fun way to cook
Providing a source of warmth and comfort all year long
So, what do you say? Are you ready to add some warmth to your outdoor space? Be sure to contact us at Palmettoscapes Landscape Supply and we'll be happy to help!