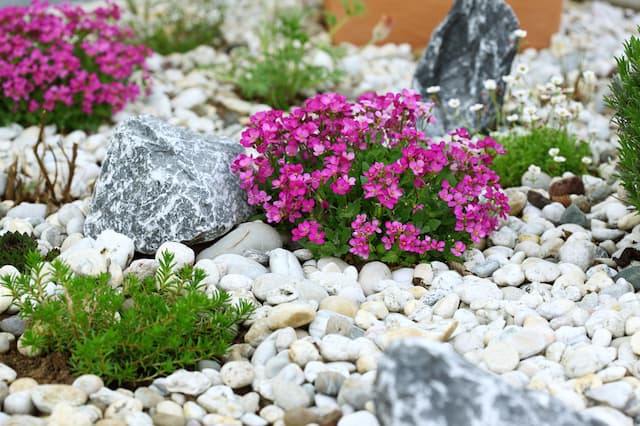 Are you tired of looking out your window and seeing the same, boring old landscaping that was there since you moved in? Well, what if we told you that you had the power to change that? That's right – the landscaping experts at Palmettoscape Landscape Supply are here to help you every step of the way. So, when you're searching for landscape suppliers near me in Myrtle beach, you know where to find us!
One of the most popular landscape supplies we offer is our selection of aggregate. When you search for 'landscape suppliers near me' in the Myrtle Beach area, you'll stumble across our aggregate choices including gravel, stone, sand, and mulch. Our landscape supply shop includes a variety of each type of aggregate that can be used for different projects. Landscape aggregate materials are fantastic to use when you need help with drainage on your property, when you need to create some type of border in your flowe rbeds or in your yard, when you'd like to create paths such as walkways and driveways, and more.
But how do you know which type of aggregate to choose? The friendly folks here at Palmettoscape Landscape will help you pick out exactly what you need. You'll have the choice from the following:
Mulch
Whether you're trying to spruce up your flower beds or prevent erosion on your property, mulch can be a great material to use. There are many different types of mulch that come in a variety of colors, including brown, black, and red, allowing you to improve the landscaping around your home while being able to stay true to your taste.
Stone
Those searching for aggregate landscape suppliers near me on Google will be happy to know that Palmettoscape Landscape Supply is home to stone aggregate choices for your yard. Stone can be purchased in a wide variety of shapes, sizes, and colors, giving you plenty of options to choose from.
Sand
Sand perhaps isn't the most common aggregate used in landscaping, but it is definitely a viable option – especially in coastal South Carolina. Sand is great to use in areas where you have walkways, in potted gardens, as soft ground for a playground, for a zen garden, and more.
Gravel
Like stone, gravel comes in multiple sizes, shapes, and colors.Gravel can be used in the same ways as stones; for walkways and driveways, to create paths in your yard, to make patios, for filling in gardens, creating a border – the list goes on and on!
If you're planning a landscaping project in your yard, be sure to keep us in mind before Googling 'landscape suppliers near me.' We're your number one source for landscape aggregate and other materials that you'll need to get your job done. As always, feel free to contact us with any questions you may have.