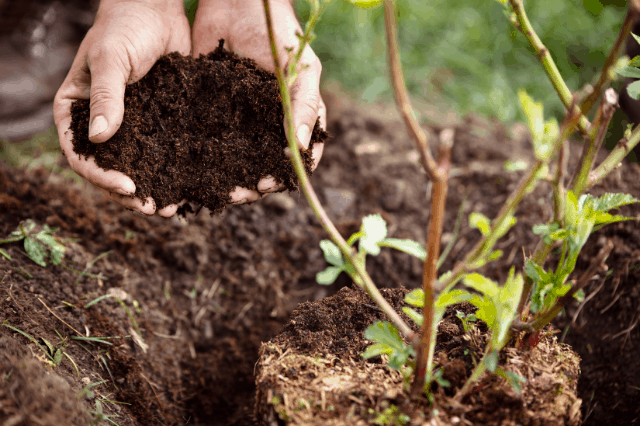 It's no secret that winter is right around the corner – that's why it's important for you to be aware of how you should be winterizing your garden this year! Sure, Myrtle Beach doesn't have the coldest winters in the world, but we sure do get some freezing temperatures here and there that can definitely take a toll on your precious lawn and garden.
If you're planning on winterizing your garden and lawn this year, be sure to check out these tips from the landscaping pros here at Palmettoscape Landscape Supply!
Believe it or not, winterizing your landscaping involves many facets of your yard. From your grass and shrubs to your flowers and even your irrigation system, there are several precautions you should take in order to keep your yard ready for springtime.
Winterizing Your Grass
Let's face it – your lawn is possibly the most important part of your landscaping. During the fall, you'll want to remove all weeds possible from your grass. That's to ensure that weeds aren't stealing nutrients from your lawn.
We know that you may be thinking about fertilizing your lawn in the fall in order to keep it healthy during the winter for beautiful, green grass in the spring. But first thing's first – you need to know what kind of grass you have. There are warm season and cool season grasses that require certain types of chemicals. Warm season grasses include centipede, St. Augustine, Bermuda, and zoysia grass; and cool season grasses include Kentucky bluegrass, fescue, and perennial ryegrass. Once you determine which type of turf you have in your yard, then you should conduct research that determines which fertilization treatment is right for you.
In addition, you will also want to test the pH of your soil in order to see if your lawn has an excess of acidity. If there's too much acid in your soil, then you'll want to perform a lime treatment. On the other hand, if your soil is too alkaline, you'll need to add sulphur.
Another step to getting your lawn ready for winter is to aerate your soil. This is only required if your soil is compacted. Aerating your lawn will help nutrients and water get down into the roots. However, please note that you may need to reseed or fertilize your lawn after you do this procedure.
Also, be sure to rake or blow any debris off of your lawn.
Winterizing Your Garden
If your garden contains flowers or vegetables, there are different ways to prepare for winterizing your garden. With flower beds containing perennials, or plants that come back each year and don't need to be replanted, you will want to remove all debris such as weeds and leaves. We also recommend re-mulching your flower beds to add nutrients and also make it look nicer for the upcoming spring.
When it comes to your vegetable garden, be sure to remove all your old plants from the garden and till your soil. Like with your lawn, you may also want to check the pH of the soil in your vegetable garden to ensure that it is healthy for your spring crops.
Winterizing Your Shrubs and Trees
The process of winterizing your trees and shrubs is pretty simple, really. Some shrubs, such as small deciduous shrubs that lose their leaves over fall and winter, can be wrapped in a fabric that allows your plants to breathe to help prevent against the elements.
So, if you want to keep your lawn and garden nice for next spring, then be sure to prepare for winterizing your garden and lawn to provide the best results next season. As always, if you need help with mulching or have any other questions related to materials needed for winterizing, contact us at Palmettoscape Landscape Supply! And be sure to check out our blog for more tips and tricks!