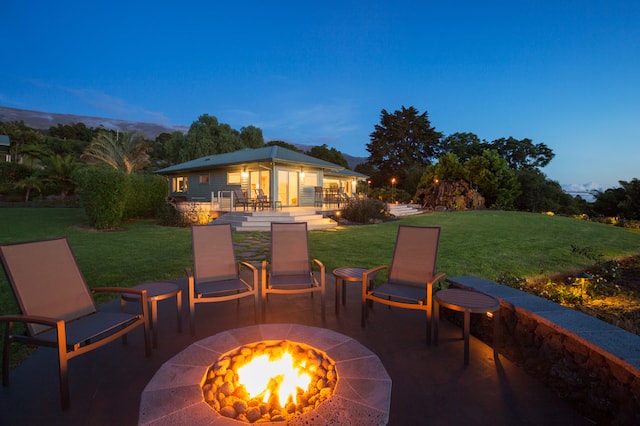 Here at Palmettoscapes Landscape Supply, we are dedicated to helping customers create their ideal front and backyards with quality materials, expert design, and dependable contractors. It's our goal to provide homeowners with landscape and hardscapes products and services that will aid in making your dream yard come to life.
Forget about stressing out over doing your own landscaping and don't even think about trying to tackle DIY hardscaping projects – instead, leave the hard work to the professionals.
Palmettoscapes Landscape Supply Services
We are your one stop shop resource for all things involving landscapes and hardscapes. There are a variety of services that we offer including but not limited to:
Fire Pits
Turn your backyard into the ultimate hangout spot by adding a fire pit. The experts at Palmettoscapes Landscape Supply will use their knowledge of hardscapes to design a fire pit based off of your preferences for size and style. We also offer fire table installation for those who are looking for something a little more modern. Your new fire pit or fire table will be a hit for parties as well as for relaxing on evenings and weekends.
Outdoor Kitchens
Whether you're someone who likes to host outdoor parties or a home cook with a passion for being outside, an outdoor kitchen is something you should consider adding to your yard. We work with our designers and contractors to create the perfect kitchen for you. Imagine grilling up some burgers for your next summer cookout in style, or using your outdoor kitchen for additional space to help prepare huge meals such as Thanksgiving dinner. We can help make that dream into a reality!
Concrete Patios
Something as simple as a concrete patio doesn't seem very difficult to install yourself, but this is a hardscape project that is a lot harder than you may think! Let our team of professionals introduce a concrete patio to your backyard and help you expand the functionality of the space. A concrete patio is a great option for those who want an outdoor dining space, a place to grill (if you don't have one of our outdoor kitchens), a spot for lounge chairs, and it can even be used as an area for a hot tub. A concrete patio is a staple that all backyards should have.
Landscaping & Landscape Design
The first opinion a guest will form about your home is based on the exterior, so we can't stress the importance of landscaping enough. The contractors we work with are highly trained in providing quality landscaping and landscape design for your front and backyard. The front and backyard landscaping services we offer include irrigation, drainage, synthetic turf, water features, aggregate installation, and more.
Palmettoscapes Landscape Supply Products
At Palmettoscapes Landscape Supply, we believe in providing customers with the highest quality products, that's why we use supplies from trusted brands such as Belgard, Rosetta, and Atlantic. These brands are known for their top-notch products such as pavers, landscaping walls, fire features, water features, and other items needed for all of your landscaping and hardscaping projects.